Strings
More than 100 children take part in string groups at the Music Centre.
Who is it for?
All school children are welcome to audition.
Most new members join the String Workshop and progress to other groups as they develop.
The String Department also includes the Music Centre's brilliant folk band, 'Funky Folk'. This group has been a great success since it was formed in 2017 and welcomes players of all relevant instruments – fiddles, flutes, pipes and keyboards etc.
Join
Please complete an online registration here.
Where?
Music Centre
The Lyceum Building
Union Street
Oldham
OL1 1QG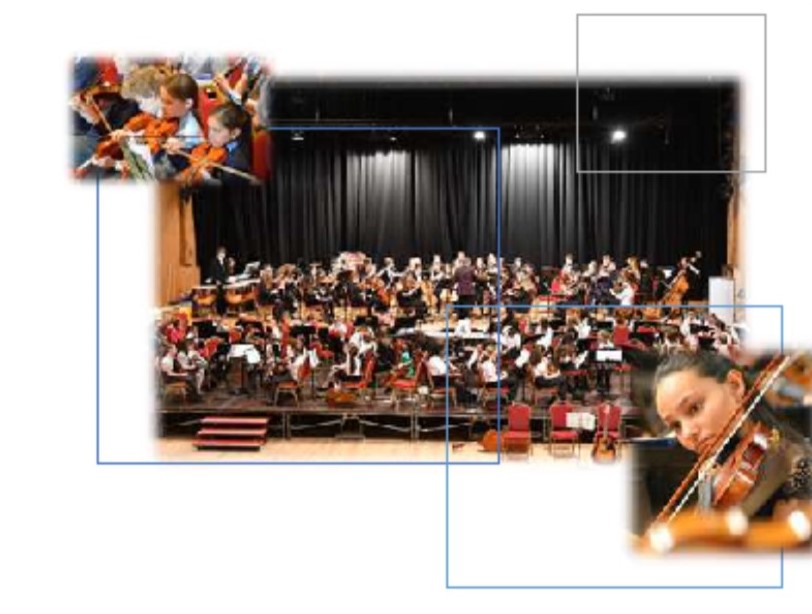 Rehearsal times
Group: Starter Strings
Rehearsal time: Tuesday, 4.00 – 5.00pm
Group: Strings Workshop
Rehearsal time: Tuesday, 5.00 – 6.00pm
Group: Lyceum Strings
Rehearsal time: Tuesday, 6.30 – 7.30pm
Group: Oldham Youth Orchestra
Rehearsal time: Tuesday, 6.30 – 8.45pm
Group: Folk Group (Funky Folk)
Rehearsal time: Wednesday, 4.30 – 5.30pm

Fees
£53.50 per term to join Oldham Music Centre.
Discounts
Get £9.30 off your fee for each additional child from the same family joining a Music Centre group.
Get 50% off per child if you are eligible for free school meals.
---
GUITAR LEVELS EXPLAINED (Downloadable PDF)
STRINGS LEVELS EXPLAINED (Downloadable PDF)